Originally posted on The Business Journals by Jim Dallke on October 27, 2022.
Innovation happens everywhere.
Cities like San Francisco, Boston and New York remain the heavyweights when it comes to startups and venture capital, but those markets are hardly the only places you can build a high-growth tech firm. Cities like Los Angeles, Austin, Seattle, Miami, Chicago and numerous others have proven their startup chops, establishing fertile startup ecosystems and the ability to catch the eye of big tech firms looking to expand.
As AOL co-founder Steve Case recently told American Inno in an interview, it's "not just one or two or three cities on the rise. It really is several dozen cities on the rise."
At American Inno, a startup and innovation-focused brand of American City Business Journals, reporters in more than 40 cities across the U.S. are covering the ins and outs of innovative upstarts in their markets, keeping tabs on funding rounds, new launches and other major moves from the business leaders of tomorrow.
For American Inno's inaugural national Startups to Watch list, we asked our reporters across the U.S. to identify companies you should know. There's no hard and fast definition of a "Startup to Watch." The list isn't about VC alone. Some companies have raised hundreds of millions in funding. Others are just getting started.
On our list, you'll find a Portland, Oregon, startup making organs for surgeons to practice surgery, an Atlanta startup helping creators earn money (with a boost from Snoop Dogg), a Sacramento robotics startup helping farmers pick fruit and an Albany startup making bacon out of mushrooms.
You'll meet the Baltimore feminine hygiene startup that raised funding from Beyoncé, the Seattle startup helping companies identify pay disparities backed by Stephen Curry, and the Miami startup co-led by Jake Paul that wants to change the sports-betting industry.
Dive into the full list below and reach out with candidates for our next Startups to Watch list.
We Are Rosie
Headquarters: Atlanta, Georgia
Funding: Undisclosed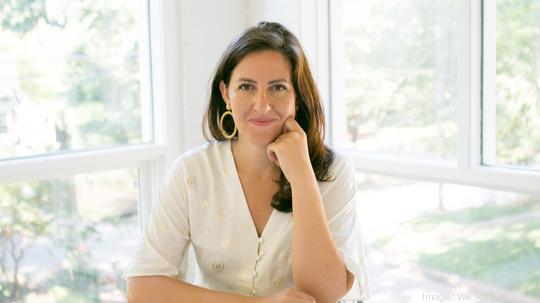 We Are Rosie
We Are Rosie created an on-demand marketplace for marketing professionals, where clients get paired with teams or individuals to do specific projects. Its customers include Facebook, Bumble and Microsoft. We Are Rosie is
valued
at $110 million and recently landed No. 232 on the Inc. 5000 list.